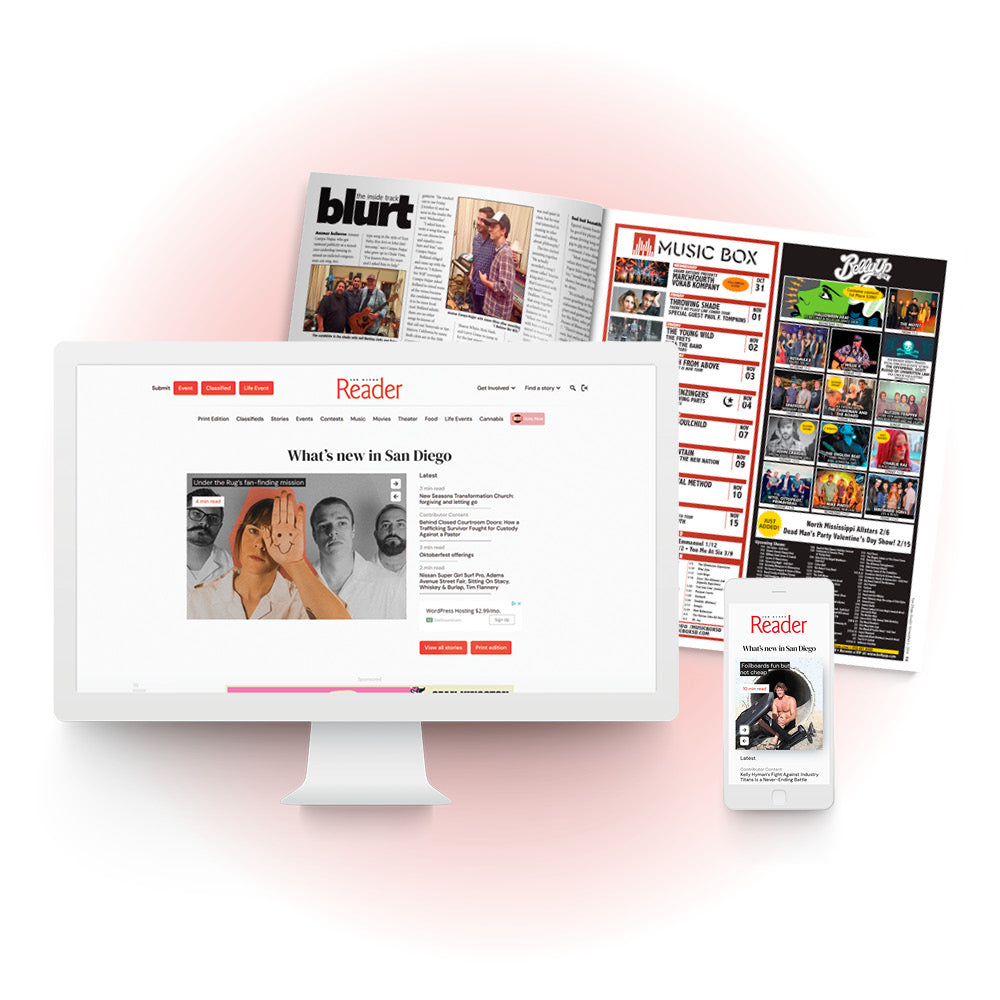 Place an Advertisement, Legal Notice, or Life Events
At San Diego Reader, we're here to help you share and commemorate the significant events that shape your journey. Whether it's a wedding, engagement, anniversary, birth, obituary, birthday, military honor, retirement, career change, graduation, holy communion, quinceanera, memorial, life celebration, or any other milestone, we're honored to be part of your story.
The Reader is the nation's largest alt-weekly, with a monthly audience of more than 1.4 million people.
Below you'll find a small selection of our print advertising products and merchandise.
Don't see what you want? We're local, we're available, and we will work with you on crafting the perfect marketing strategy to fit your needs and budget.
Our Most Popular Online & Print Products

Support the Reader
Help keep the San Diego Reader FREE for everyone. We are asking for your help today to sustain local journalism.
View full details